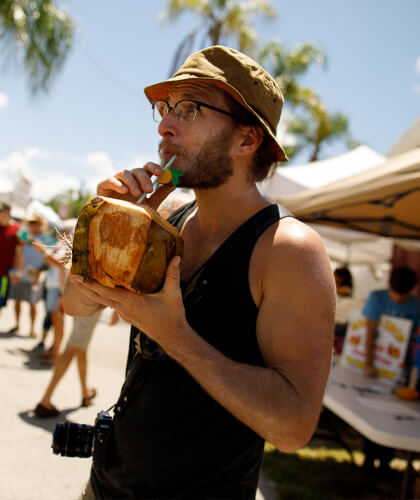 MangoMania 2023
MANGOMANIA
PINE ISLAND'S TROPICAL FRUIT FAIR
DATE: Saturday, July 15, 2023
TIME: 9:00am – 4pm
LOCATION: Our Lady of Miraculous Medal -Catholic Church, 12175 Stringfellow Rd, Bokeelia, FL 33922
The Greater Pine Island Chamber of Commerce (GPICC) is excited to announce "MangoMania" – Pine Island's Tropical Fruit Fair.
This event celebrates the wonderful bounty of our island.
The event will be held on July 15, 2023 at Our Lady of Miraculous Medal -Catholic Church, 12175 Stringfellow Rd, Bokeelia, FL 33922 .
Event hours will be 9:00AM – 4PM.
This fun-filled family event will include tropical fruit sales & tastings, tropical fruit-inspired foods and beverages, island growers and seminars, local artisans, kids' activities, live music, adult beverages, and more!
It's All About the Mango!
Creative Mango Games & Contests for Kids of all ages
Music
Great Food and Beverage
Mango & Tropical Fruit Specialty Food and Beverages
Planting Seminars with Mango tasting.
Art & Craft vendors
Gifts
MangoMania event shirts
Kids Activities
Tropical Plants & Trees for Sale
Recipe Contest-Click Here
Big Red Bus- Blood Drive- Click here
Vendors
If you are interested in being a sponsor or a vendor please contact us for more information at the Chamber office directly 239-283-0888