Adopt A Sea Turtle Fundraiser
ADOPT A SEA TURTLE AUCTION-2022 EVENT POSTPONED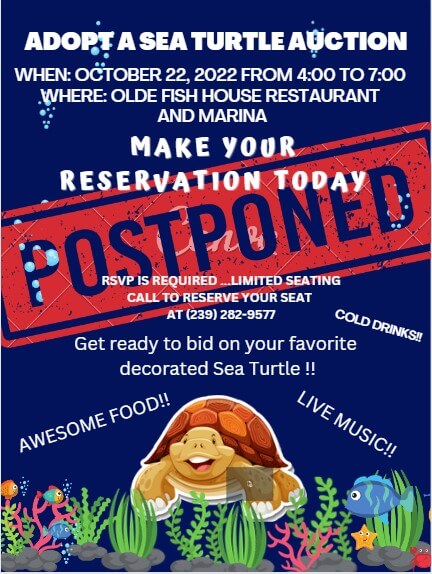 The Greater Pine Island Chamber of Commerce 3rd annual wall sculpture auction. This year, benefiting the Pine Island Food Pantry.
Twenty sea turtles were sponsored by local businesses and individuals who then commission the unpainted sea turtles to be painted and adorned by island artists. The completed sea turtles will be displayed in various businesses around the island until the day before the auction. As sea turtles are completed and photographed, they will be displayed here on this website, as well as information on where they can be seen.
This years' auction be held on October 22, 2022, from 4:00 to 7:00 at the Olde Fish House Restaurant and Marina. The location address is 4530 Pine Island Rd, Matlacha, FL 33993.
There will be a previewing time, the auction, and live music by Americans Greatest One- Man Band, Ben Prestage, before and after the auction. Come and enjoy a wonderful atmosphere… fantastic food and cold drinks!
RSVP IS REQUIRED …LIMITED SEATING CALL TO RESERVE YOUR SEAT AT (239) 282-9577
This great fundraiser helps support the non-profit organizations of Pine Island. This is a wonderful event, and we are looking forward to seeing all the wonderful creations.
Below you will find our 2021 crabs designs.