Your Welcoming Committee of Cape Coral & Pine Island
Community Organizations
307 NW 3rd. Ter
Cape Coral, FL 33993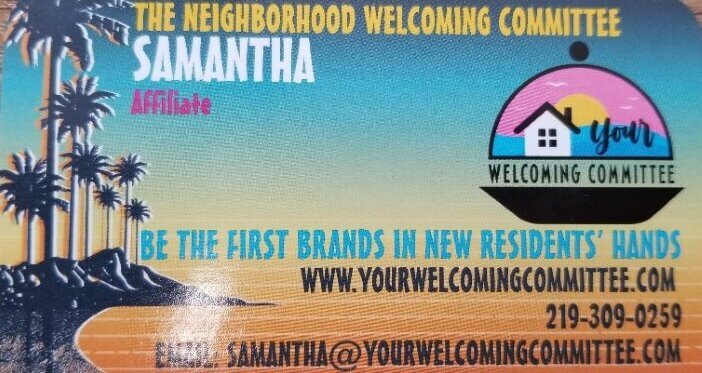 We are a face to face, hand in hand advertising company. We go door to door welcoming new homeowners into the area with a tote bag full of goodies for local businesses. Our totes are fill of promotional items, coupons samples, gift certificates, koozies, ink pens, note pads, etc. from local vetted businesses. We also share the business background story and tell more about the business to help promote them. We deliver 200 usable totes a month between Cape Coral and Pine Island.
BE THE FIRST BRAND IN NEW RESIDENTS' HANDS!
Advertising experts helping businesses of all kinds!
Call Samantha today! 219-309-0259
samantha@yourwelcomingcommittee.com
https://yourwelcomingcommittee.com/