Kramers Kutting Edge
5507 Pine Island Rd., Unit B. Bokeelia, FL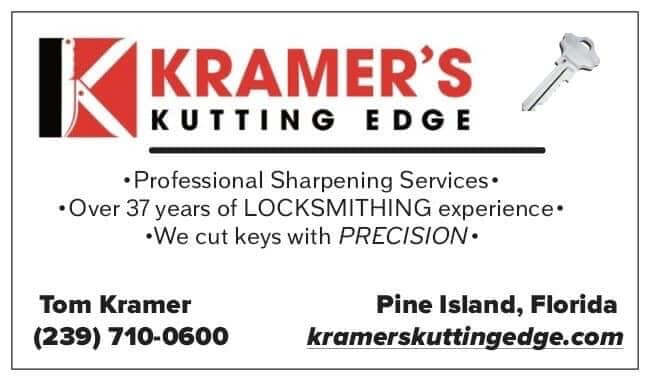 Kramers Kutting Edge offers sharpening services for a variety of blades, knives, clipper blades (for barbers, hair salons), and tools.
Tom Kramer of Kramers Kutting Edge is your Pine Island solution for quality and affordable professional sharpening services.
Kramer's Kutting Edge will professionally restore and preserve your sharp edges such as; knives, scissors, gardening tools, and,chainsaws! They are also locksmiths so get those keys and key fobs made!!
Kramers Kutting Edge
(239) 710-0600