Janet Badalow, Business Broker – Green & Company Business Brokers
Real Estate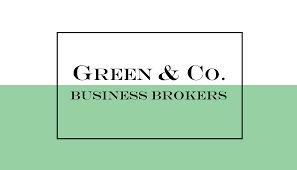 Janet Badalow is a licensed Florida Business Broker and Florida Notary Public.
She has 25 years combined experience in Accounting, Finance, and local government. Janet has an MBA in Finance with a minor in Estate and Gift Taxation from Wayne State University, as well as a BSBA in Accounting from Lawrence Technological University.
As Licensed Business Broker, her goal to make the process of either buying a new business or selling your current business as smooth and efficient as possible. She also provides exit strategy assistance for business owners selling within 2-5 years.
As a Series 7 licensed Stockbroker, Janet advised clients on how to attain their financial goals by creating a comprehensive plan and helping them execute it. As a Tax Accountant, Janet worked closely with small business owners to pinpoint areas of concern and improve the presentation of their financials.
Janet considers everyone that she works with to be of equal importance.  She enjoys helping others to achieve their goals and will use every available resource to make that a reality.  It is vital in business dealings that everyone has the same information, but respecting confidentiality. Janet will work diligently to bring people together for their mutual benefit. The successful transfer of a business to a new and eager owner from a happy and hopeful seller is Janet's reward.
Contact Janet today!
239-677-8428
https://buysellfloridabusiness.com/