Eat More Mullet
5746 Springfield Ave.
Bokeelia, FL 33922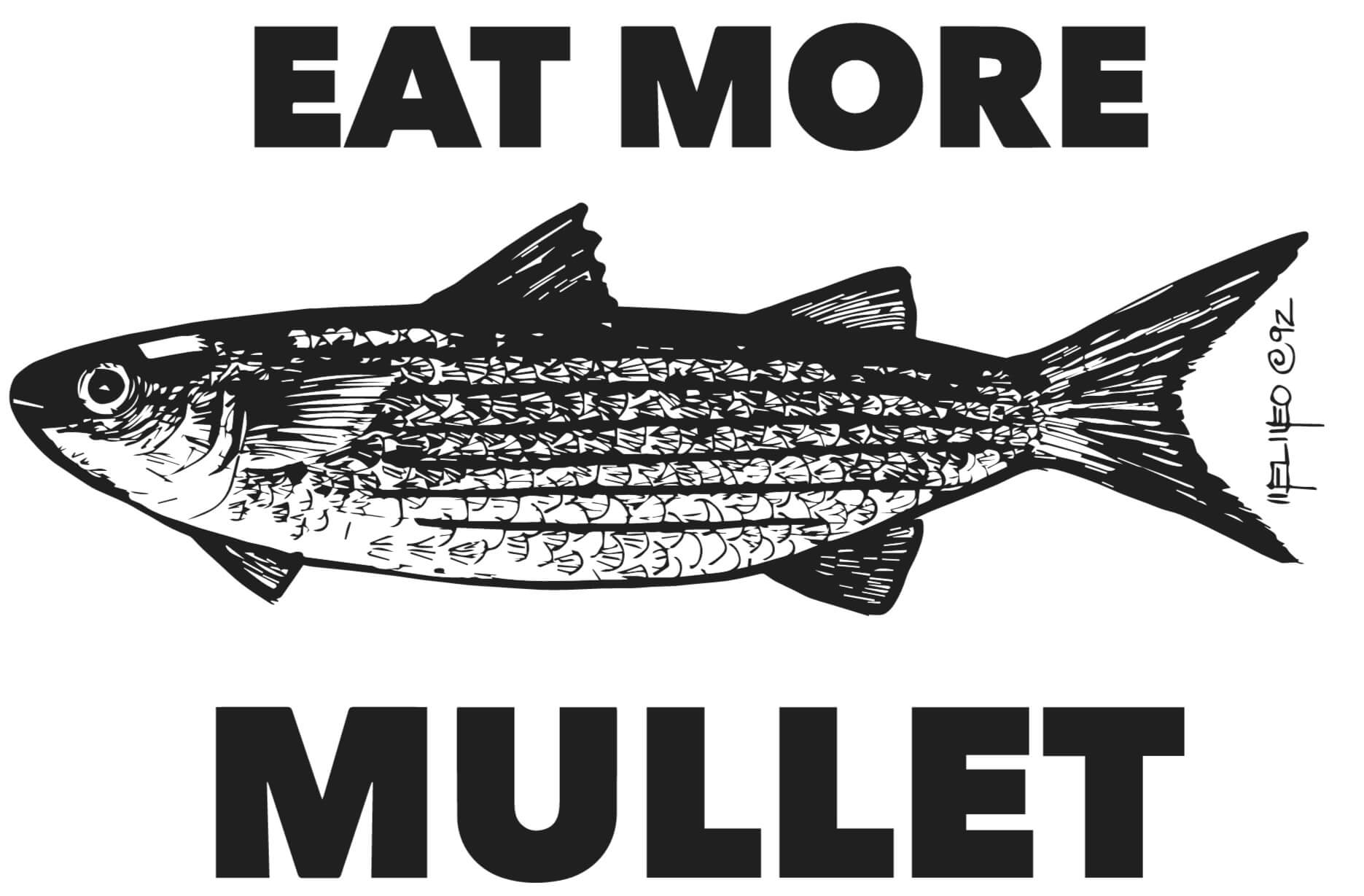 The history, vision, and future of Eat More Mullet
Founder and Creator of Eat More Mullet, Mel Meo, wrote the following letter a month before her passing on April 20, 2022, to Luke Long (Son) and Jenn Erickson (Close Family Friend) as a reminder of where the brand started and how she envisioned it to be moving forward:
My fishing family coined the phrase "Eat More Mullet " in the 90's all while defending our small fishing communities around Florida's coast. We had a primitive "Mullet Wagon" that we hauled to festivals from Cape Sable to Tarpon Springs. You can really understand a culture by tasting their local food. We served a simple menu – Fresh Fried Mullet, Mel's Famous Fritters, Smoked Mullet and Smoked Mullet Spread, a recipe passed down to me by a 5th generation fisherman. We educated and persuaded folks through our food, creating fans. In 1992, we put EAT MORE MULLET on a simple white pocket T-Shirt and the rest is history.
Sadly, today, the old timers, their simple lives, their colorful stories, history and recipes are now history. Present day 2022, we are preserving the EAT MORE MULLET brand with a new line of products. By supporting us, you help to keep the mission alive. We hope to educate folks about a culture of Florida fishing families and future generations. – Mel Meo, March 2022
This letter was Mel passing off the torch to Luke and Jenn. Her excitement for the future of Eat More Mullet was prevalent. This was Mel's passion and now has become her legacy.
Although the brand has been around for decades, it was only a small portion of Mel's creative passions. We will now take the reins and build the business-like Mel had always dreamt, along the way donating back to the Pine Island community that she loved so much. With a focus on scholarships to young local artists.
The Eat More Mullet brand strives to keep Mel's core visions at the heart of the company. We hope you support us and keep Mel Meo's legacy alive.
Thank you for visiting.