Don Jons Canopy Guys
Boat Repair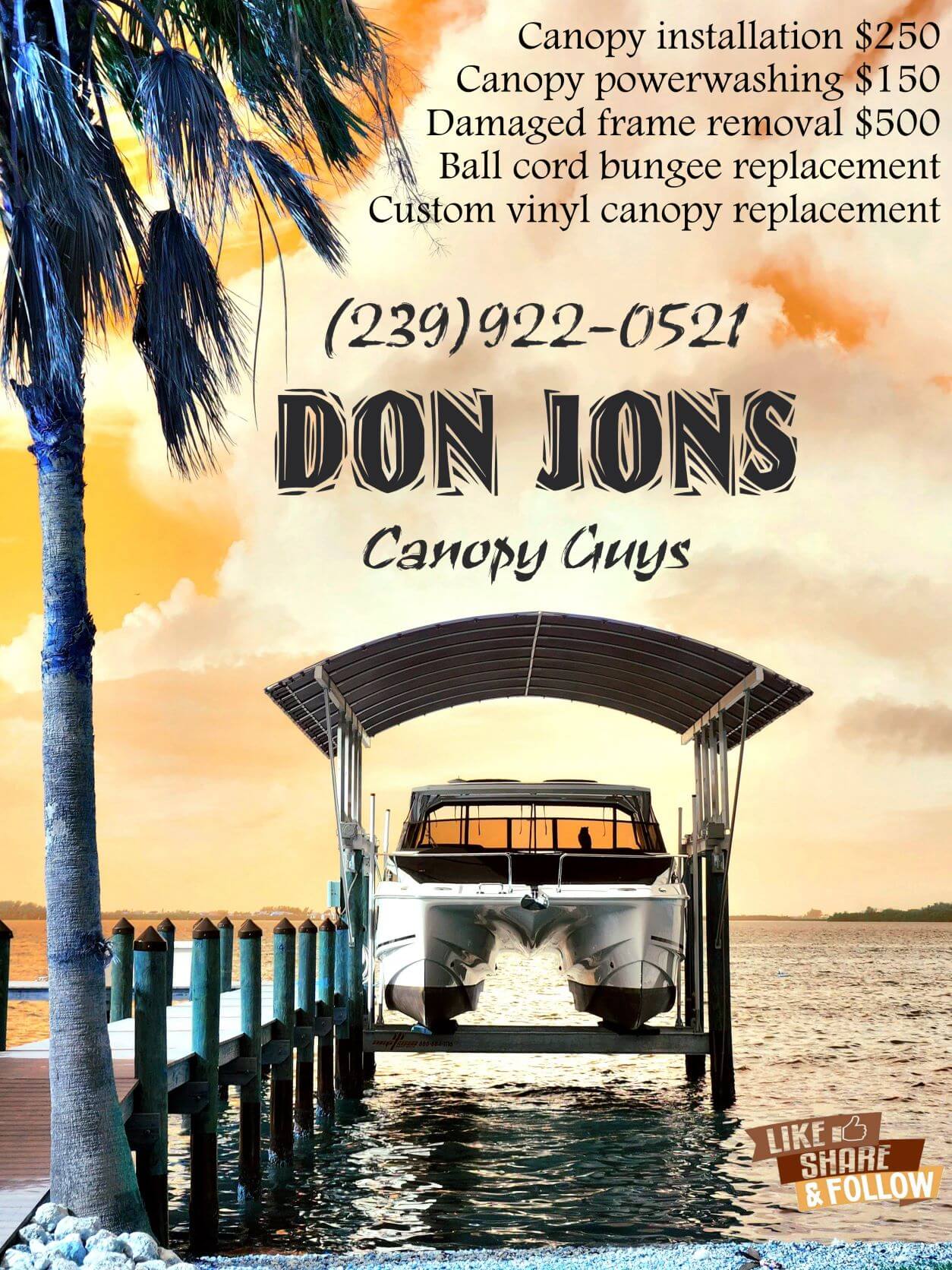 We are a new, local, fully licensed and insured business putting boat canopy covers back over your boats and lifts.
Our mission is to help everyone get back to normal.
Our services also include minor canopy cover repairs, broken canopy frame removal, full bungee replacements, and a hurricane list. If we think the storm coming is bad enough we will call or text to ask your permission to take your boat canopy cover down for you. We have recently partnered with Waterway Boat Lift Covers and can now measure for brand new canopy frame structures and custom canopy covers.